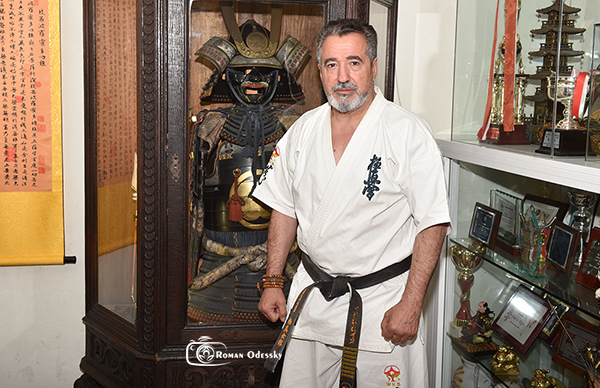 Osu Shihan, Sensei, Sempai
At the end of this 2021, I hope that you all enjoy good health and a noble and healthy spirit. I want to wish you a full year, both personally and in sports.
Once again we leave behind a difficult year. At the end of 2020 we had the firm hope of being "at the beginning of the end" and, even with the feeling of a constant pandemic déjà vu, we are prepared to continue overcoming obstacles, we train daily for that, to keep our fighting spirit high. Without a doubt I must be very proud of the great team that we have. A team that does not throw in the towel, reinventing itself every day to, despite the restrictions we have suffered, make our work arrive giving life to WKB.
The year that we are going to start will be a year to demand even more of ourselves, it is time to make an effort and face new and exciting challenges. We have different tournaments that will help us prepare for the World Championship that will take place in Ukraine on June 4 and 5. It will undoubtedly be our great manifestation, a firm reflection of our presence in the Kyokushin world.
Apart from the competition, in parallel we have methodological commitments, to expand technical glossary and correct forms of execution.
We have many things to review, but the safety of everyone and that of those around us is paramount for me and for the International Committee, this means that times are not always as desired. It is important to face obstacles with courage, but courage is not recklessness. Our commitment must be to face this fight firmly and cautiously, because in this battle, individual protection is at the same time that of all and we owe the precautionary measures not only to ourselves but to all those around us.
We must always try to extract the positive message, it is true that many of you have suffered this very hard, with losses of people that we will never recover, but we must look forward, remembering the experiences that have made us evolve and grow as BUDOKAS.This year, in the WKB family, I have been able to feel how we all row in the same direction, and that encourages me to address more challenges, my enthusiasm grows seeing all the members do development projects, raising the flag of our organization. That common project that is to investigate, question and learn every day at an individual level and extendable to ourcollective, that is the true spirit of OSU.
I hope that 2022 will be a year of reunions, hugs and open laughter. And much, much
Kyokushin.
Osu
Kancho Pedro Roiz
President of World Kyokushin Budokai