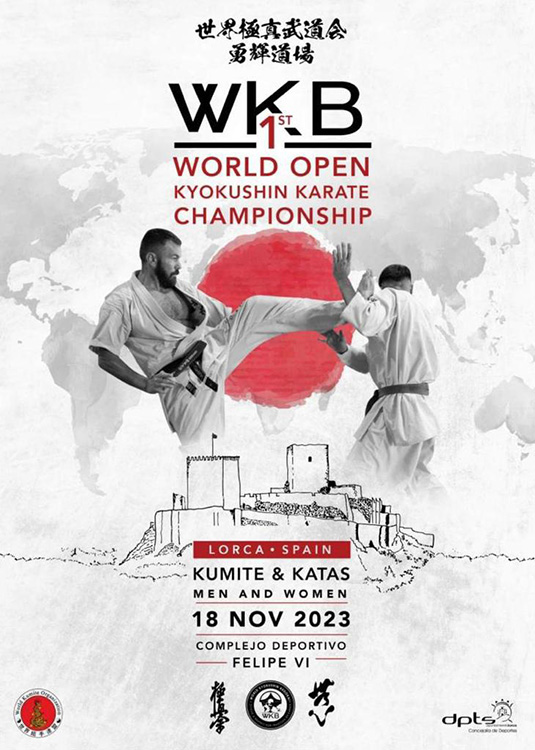 Lorca (Spain) will host the Kyokushin Budokai Karate World Championship with athletes from fifty countries.
The event, which will take place on November 17 and 18, 2023 will be held at the Felipe VI Sports Complex in the Open category kata and kumite modality.
April 17, 2023. The Councilor for Sports of the Lorca City Council, Irene Jódar, has presented the Kyokushin Budokai Karate World Championship together with the organizer of the event and great master of this sport, Pedro Roiz.
Jódar explained that "Lorca will host, in November, the Kyokushin Budokai Karate World Championship for which the presence of karate fighters from fifty countries is confirmed."
"The WKB Karate World Championship will take place in two days, November 17 and 18, at the Felipe VI Sports Complex. On the first day – arrival and registration of participants for the tournament, meeting of the judging and technical committees. On the morning of November 18, competitive sessions will begin in the open category of kata and kumite without weight".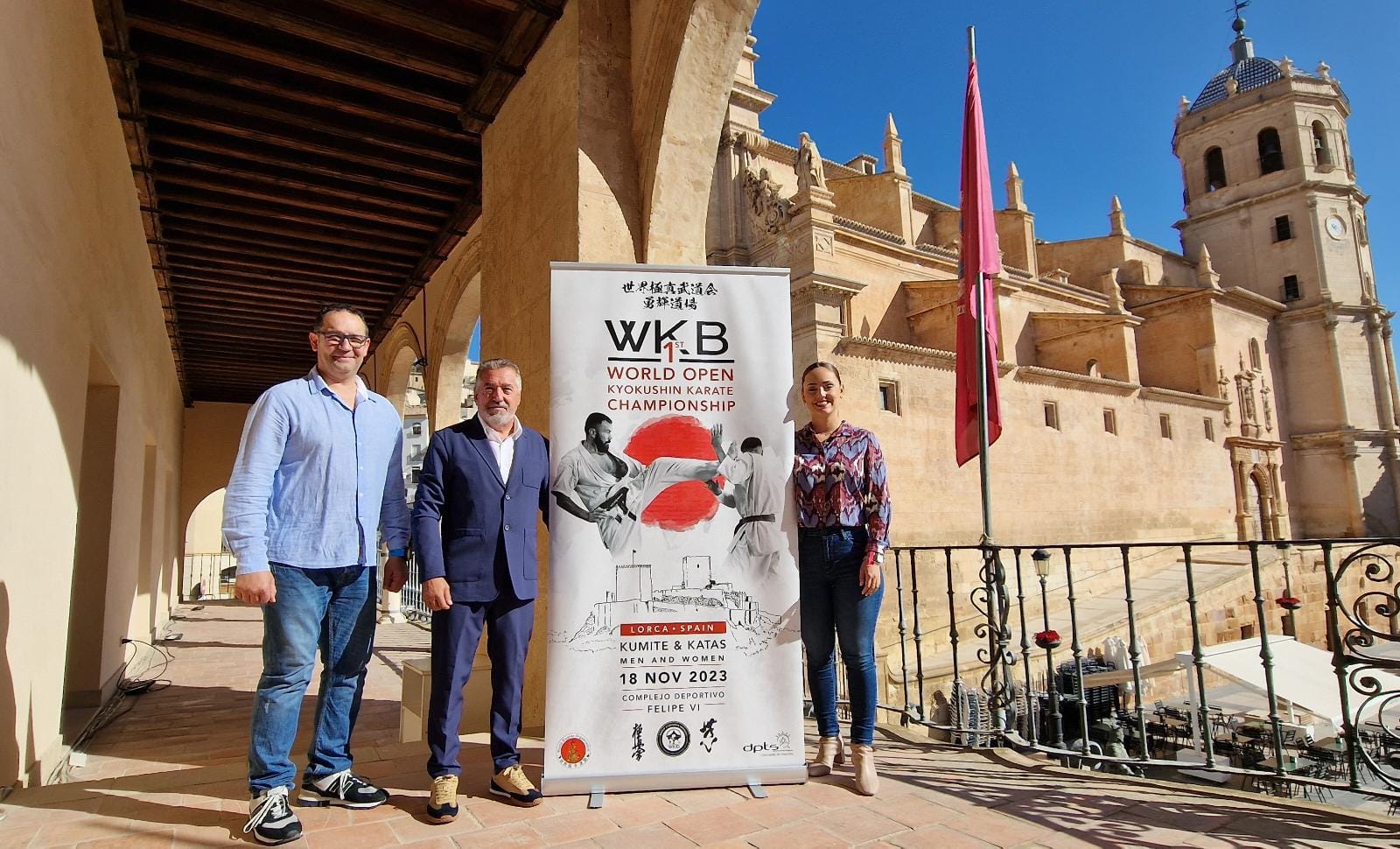 The mayor has indicated that "athletes from fifty countries, including the United States, Chile, Costa Rica, Japan, China, England, Germany, Poland, Canada, Ukraine and Switzerland, have already confirmed their presence. The final fights and the delivery of trophies will take place on the same Saturday, November 18, in the afternoon.
Jódar Pérez has stated that "Lorca will once again become the world epicenter of a form of martial art that is practiced more and more in our municipality and that has many followers among people of all ages."
Irene Jódar has pointed out that "receiving karate fighters from all over the world is a responsibility but our municipal facilities, in this case the Felipe VI sports complex, are more than prepared for this type of sporting event that we have already had the opportunity to host at other times".
For his part, the maestro Pedro Roiz, in addition to announcing that registrations are now open, has stated that "it will be a high-level championship in which the best fighters in the current scene of different categories will be represented."
It has also specified that "the World Kyokushin Budokai is a national organization of Karate Kyokushin Budokai whose main objective is to promote, support, train, encourage, disseminate, unite and coordinate the training sites (Dojos) of Karate Kyokushin Budokai throughout the world" .