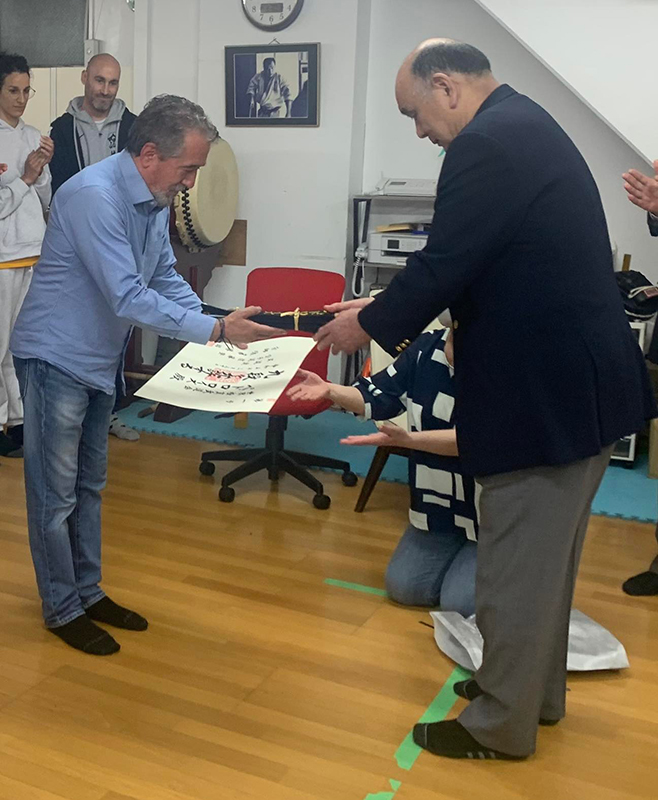 Last Thursday 30th March 2023 Soshi Katsuaki Sato and his closest entourage awarded Kancho Pedro Roiz (President of World Kyokushin Budokai Organization) the 9th Dan in Tokyo, Japan.
This rank is recognised by the Japanese martial arts community as well as by the non-profit organisations (NPO) in Japan.
The history that precedes Soshi Katsuaki Sato, first kyokushin world champion, director of Sato Juku and one of the last living legends, makes this grade even more special and deserved for Kancho Pedro Roiz.
We will try to live up to such an incredible honour.
OSU!!
Посмотреть эту публикацию в Instagram