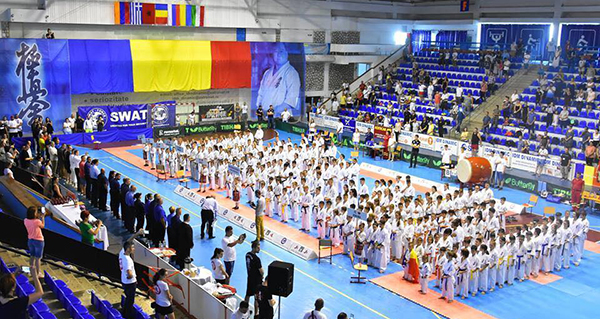 On Saturday, 1st of July 2017, took place the second edition of the international "All Kyokushin World Cup" competition – kata and kumite.
311 athletes participated in this event, representing 8 countries – Romania, Armenia, Greece, Hungary, Serbia, Ukraine, Montenegro and Bosnia.
WKB Romania won 3 gold medals, 4 silver medals and 3 bronze medals. Also,
Sensei Ionel Stancu was named the best referee of the competition.