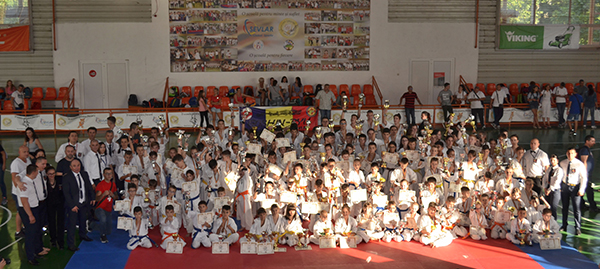 On Saturday, September 9th in Ploiesti was held the second National WKB
Kyokushin Karate tournament "The Dacian Wolf".
The tournament was organized by Goshin-Ryu Kyokushin Karate Club led by Sensei Cristian
Bozianu.  166 competitors from twelve clubs  came to test their skills in
the Kumite and Kata samples .
The main referee was Sensei Stancu Ionel (BC WKB Romania).