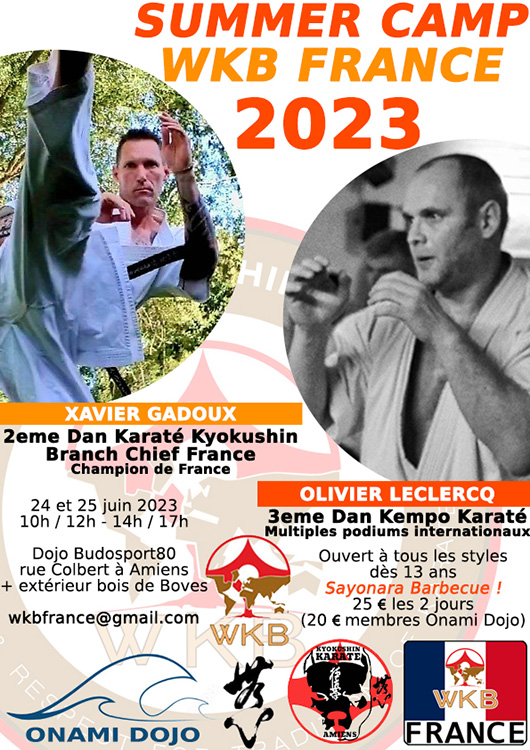 June 24-25, 2023 in Amiens, France will be held The 2nd WKB France Summer Camp 2023.
For this second summer camp in Amiens, France, find the tradition and the spirit of Budo between nature and tatami mats, to approach technique, combat and surpassing oneself with two experienced champions (Xavier Gadoux Branch-chief WKB and Olivier Leclercq Country Representative), practitioners for more than 20 years!
On the program: outdoor training, bunkai, kyokushin and kempo fighting techniques.
Phone: +33766222745
E-mail – wkbfrance@gmail.com