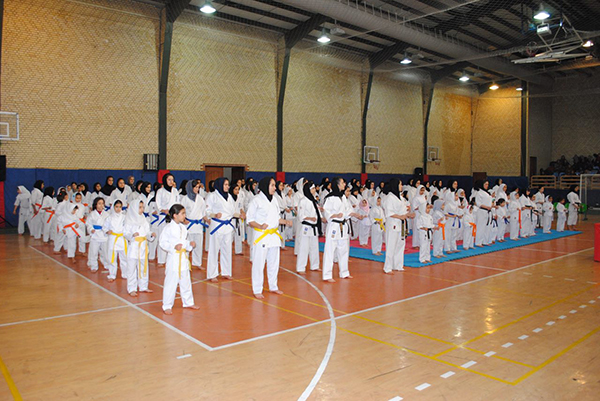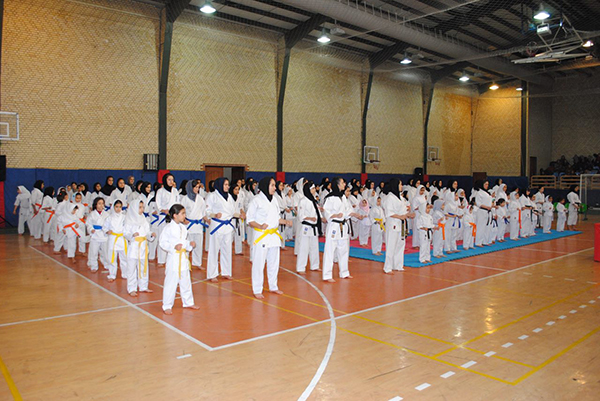 The 1st women's national WKB championship of IRAN was held on 14th December of 2018 in Tehran, in which More than 200 karatekas participated in this event. The competitions took place in sections of Kata and Kumite for all ages in two different belt arrangements of below and above brown color.
After teams marching, at 9:30 am, Shihan Vadood Mojarad Shahrivar, the head of WKB in IRAN, gave his inspiring speech of regulation and respect in karate after listening to the national anthem. In the end he gave a special tanks and regards to Sensei Hassan Mojarad Shahrivar (the secretary of WKB in IRAN) and Sensei Arezoo Rezaei (the vice president of WKB in IRAN) with hoping of luck and success for all participants. By his leave in 10:00 am, the competition started with applause and cheers.
 Even though it was the first time for such event that took place in IRAN, it had a special order showing a strong planned future. In the end of competitions, Tehran's team came first, followed by Kurdistan and Pardis teams in the second and third place respectively.
Shihan Vadood mojarrad.