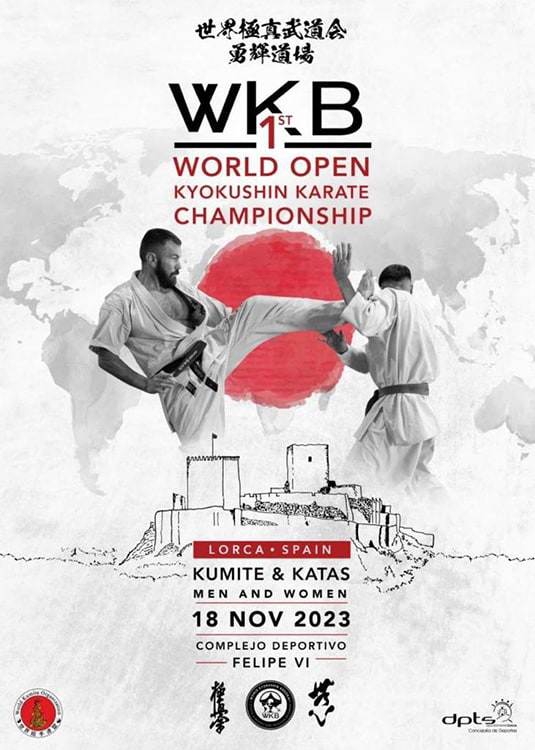 November 18, 2023 in Lorca (Spain) will be held The 1st Open World Kyokushin Karate Championship (WKB) in open weight category among men and women in the "kumite" and "kata".
The championship is open for all versions of Kyokushin Karate.
Categories:
– open kumite adult men
– open kumite adult women
– open kumite senior 40+ men
– open kumite senior 40+ women
– open kata men (age min. 15 years)
– open kata women (min. age 15 years)
KATA
1 round: Gekisai sho
2 round: Garyu, Seinchin, Seipai, KankuDai, Sushiho
final: Kata that was not performed in 2nd round
OFFICIAL HOTEL: Hotel Jardines de Lorca. Alameda de Cervantes, s/n, 30800.
Telephone: 968 470 599
Deadline for registration: 28 October 2023
+34 610 055 071 Kancho Pedro Roiz
proiz@lobocom.es
https://wkb.kumitetechnology.com/en/tournament/11/
Autorizacion Paterna WT´23-esp
Carta Invitacion World Championship-23-esp
Carta Responsabilidad WT23-esp
eng_Letter of responsibility WT23
eng_Parental consent WT23
Invitation letter World Championship23