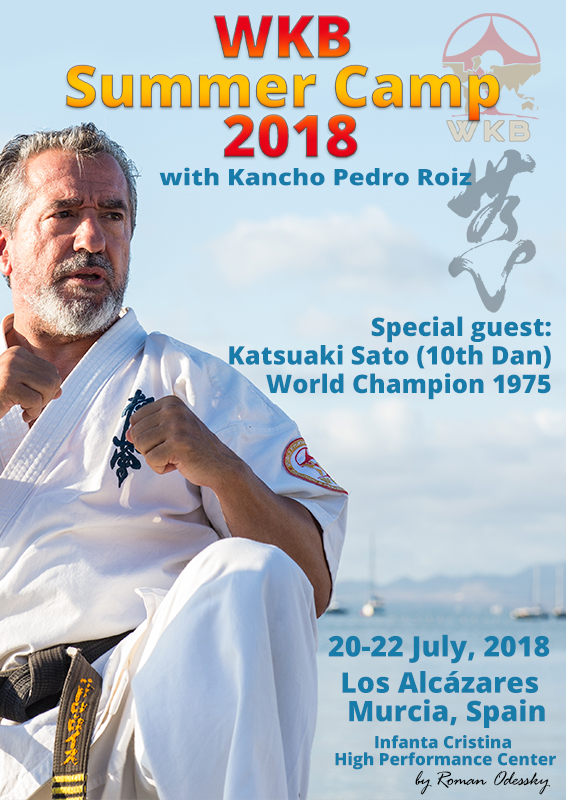 July 20-22, 2018 in Los Alcázares (Murcia) will be held summer camp under the direction of the President of WKB Kancho Pedro Roiz.
Place of the event: Infanta Cristina High Performance Center, Los Narejos, Los Alcázares – Murcia – Spain.
Special guest: Katsuaki Sato 10th Dan (World Champion 1975 legend of the Kyokushin).
Places 150 will be given in strict order of registration.
Head of instructor Kancho Pedro Roiz 8th Dan
Other instructors:
Shihan Ángel Alvado 6º dan
Shihan Cayetano Mateo 6º Dan
Shihan Daniel Sánchez 5º Dan
Shihan Yuki Hayano 5º Dan
Shihan Juan A. Carbonero 5º Dan
Shihan Todd Reeves 5º Dan