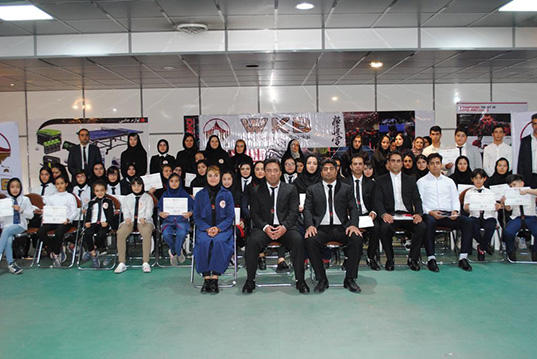 In this seminar, 73 members of WKB participated and the main judgment rules were thought practically.
The main highlight of this seminar was Shihan Vadood Mojarad Shahrivar's energetic teaching which resulted 5 hour of a class, with all participants learning theoretically and by practice.
At the end, Shihan Vadood Mojarad Shahrivar, in addition of wishing luck and success for all participants, pointed out the importance of continues participation in judging classes which helps in  increasing the level of judgments and consequently higher quality competitions.