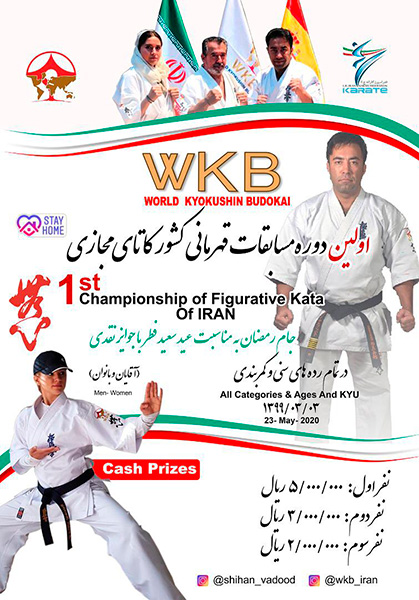 May 23, 2020 in Iran will be held online kata championship.
And The Slogan of champion is "Stay At Home". In the championship will be attended by athletes WKB Iran. The Champion is separately for all categories (men & women) all ages and KYU.
Championship organizers evaluate the cash prize for the tournament winner.
Tournament organizer by Shihan Vadood Mojarad.