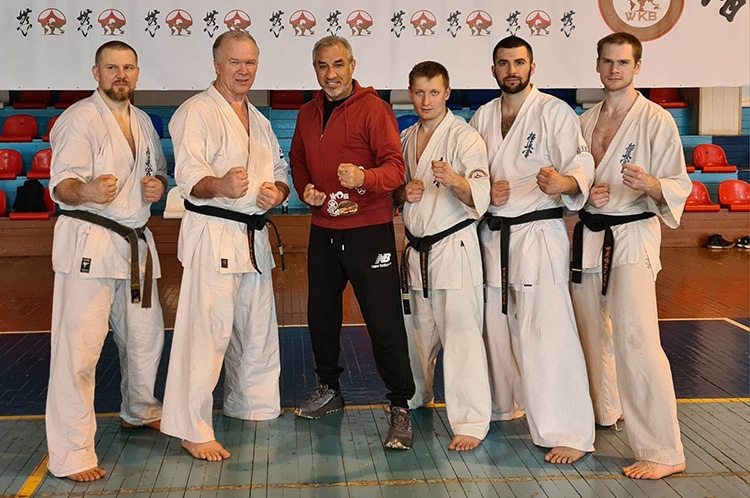 According to the Unified calendar plan of physical culture and health, sports events and sports competitions of the Ministry of Youth and Sports of Ukraine in the city of Uzhgorod from April 20 to April 22, 2023, was held the kyokushin training camp (WKB) under the leadership of Shihan Sergey Vsevolodov (7th dan).
The training camp was attended by 130 athletes from Poltava, Zaporozhye, Sumy, Kherson, Odessa, Ternopil, Transcarpathian regions and Kiev.
As part of the school, there was an attestation for Kyu and Dan degrees. The Dan test included physical and technical training, kata and bunkai, tameshiwari and kumite. All Dan-test participants completed a sparring marathon of 50 fights.
According to the results of the exam, new Dan degrees were received by:
Dmitry Aikin (Zaporozhye) – 5 dan
Alexander Kostenko (Poltava) – 4 dan
Boris Buliskeria (Zaporozhye) – 3rd dan
Alexander Berg (Kremenchug) – 2nd dan
Nikita Aikin (Zaporozhye) – 2 dan