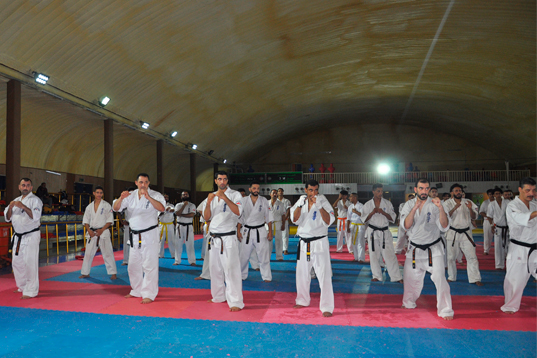 From November 7 to November 11, 2018, training camp of the Kyokushin Karate Federation of Iraq was held in the city of Baghdad (Iraq) under the supervision of Shihan Sergey Vsevolodov.
During four days, 8 trainings were conducted, 4 were devoted to kihon and 4 work on the pads and combat combinations.
The camp was attended by leading athletes and coaches, a total of 100 people.
Upon completion of the training camp, the Kyokushin Karate Federation of Iraq was announced its joining the international organization World Kyokushin Budokai (WKB).
The WKB added 14 dojos from various regions of the country, represented by 1,000 athletes and 25 instructors. It was also announced the participation of the Iraqi national team in the European WKB weight championship, which will be held March 23, 2019 in Lorca (Spain).