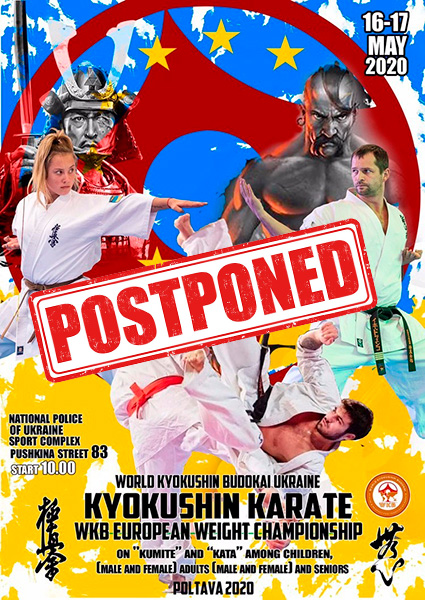 Osu Shihan,
On the occasion of this great crisis of Coronavirus and the scenarios that have occurred during these last days and hours in Europe, we have had to consider the important and very difficult decision to suspend the WKB 2020 European Weight Championship in Ukraine.
This decision is made at this precise moment and not before, since it is a matter as important as it is unpredictable, which changes for hours. We have had to suspend several events and seminars in the first three months of this year 2020. Decisions made with great responsibility and caution.
Seeing the events that took place in Europe and Ukraine and with the unanimity of the entire WKB International Committee, we consider the 2020 European Championship as suspended pending further information, possible date changes or other options to recover this great event.
Kancho Pedro Roiz